My Dear Dpers,
This is Lucy, It has been three years since I shipped the first batch of staroar canvases to the Amazon warehouse. It's an honor for me to join this community. I didn't expect to get a lot of attention and support at the beginning. when Staroar just started, we only have 10 pattern designs, all of them were square diamonds. it was a failure, at the end most of the kits were disposed by amazon in the warehouse.
The first failure made me very discouraged. I started to communicate with manufacturers and learn how to use the pattern design software by myself. At that time rhinestone designs were relatively rare, so I tried to make some designs of all rhinestones. I really like the effects. My first design was "Butterfly With Sunflowers". The original design came from a friend who was An Chinese painter. I tried to contact a youtuber I liked very much at the time: Abstract crafter. My English was not very good, but her channel was easy to understand, so I asked her to review my paintings.
After that, I met many very sincere and friendly DPers through her introduction. I am very grateful of having the chance to enter this wonderful community. I strive to share my resources and the interesting things I have seen with everyone. but also encountered many new challenges and difficulties. Some customers outside of the States contacted me and addressed their interests to order the staroar kit. It took me several days to build a website, with the help from family and friends, I set up the payment, international shipping etc. All of these are new fields for me. It is also a very valuable experience. After communicating with the manufacturer, I made the first design of mixed drills. I believe this is a unique point of staroar. The sizes of round diamonds and rhinstones are different, so I need to adjust the grid of the canvas, and it requires additional steps for the workers to arrange and package the drills. "Mermaid" is the first mixed drill design, and I like it very much, but as a trial, its size is relatively small, and it may be made into a larger size in the future.
I want to provide more designs for customers. so I selected some pictures from the gallery provided by the manufacturer. I didn't realized these pictures are un-licensed until been reminded by customers and friends from the community. This error caused me a deep loss in 2020, and I knew lots of customers were very disappointed at that moment. I decided stop using any pictures from the manufacturer by the end of 2020, so starting from this year, we started to purchase designs, as well as cooperating with my favorite artists, hoping to bring you some unique styles of art works, especially in Asia, there are actually many excellent painters and illustrators here.
I am especially grateful to all those who have supported me, whether they like staroar or have liked staroar, I can't imagine I can build up my own business, making so many friends across the globe 3 years ago, today's 3 years birthday of Staroar, my friends, you're the one who built Staroar.
I want to share 3 of my favourite designs: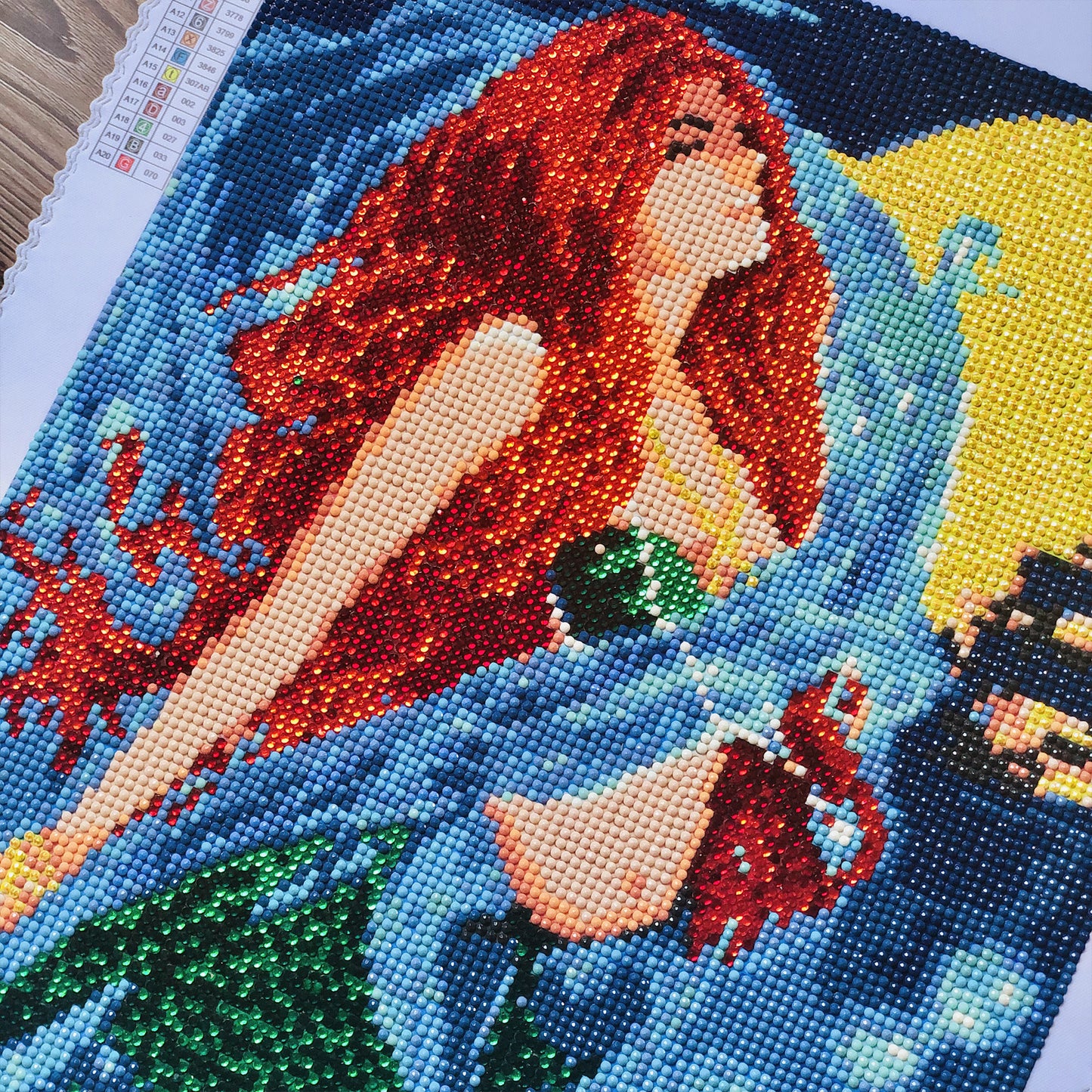 Mermaid is the first mixed diamond design I made. This is a fabulous painting. It is a scene where the Little Mermaid becomes a bubble. It's not easy to choose a design suitable for mixed diamond patterns. This painting was a perfect choice at the time. This artist from China drew a "Dark Princess Series". It took me a week to complete the pattern design, because the size I tried at the beginning was very small and it was difficult to keep the details of her face and jewelry. Later, for better results, we tried to make a large canvas as much as possible.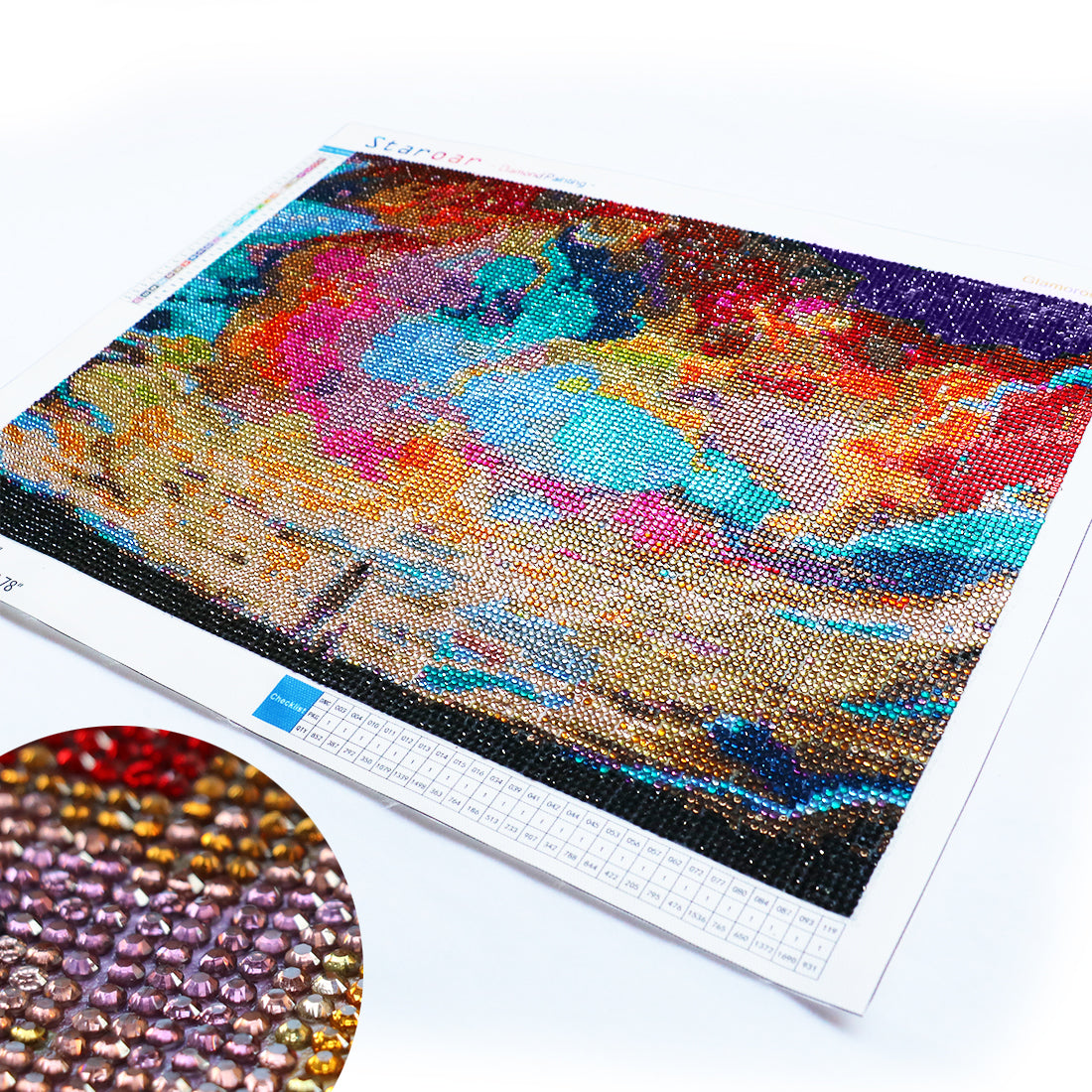 It has always been one of the best selling kit in our store. The painter Caring Wong has created a lot of beautiful sky-related works. I chose this one to make it a full drill rhinestone painting, the result is amazing. Not all images are suitable for diamond painting, especially for rhinestone diamond painting, because there are limited colors avaliable for rhinsestones.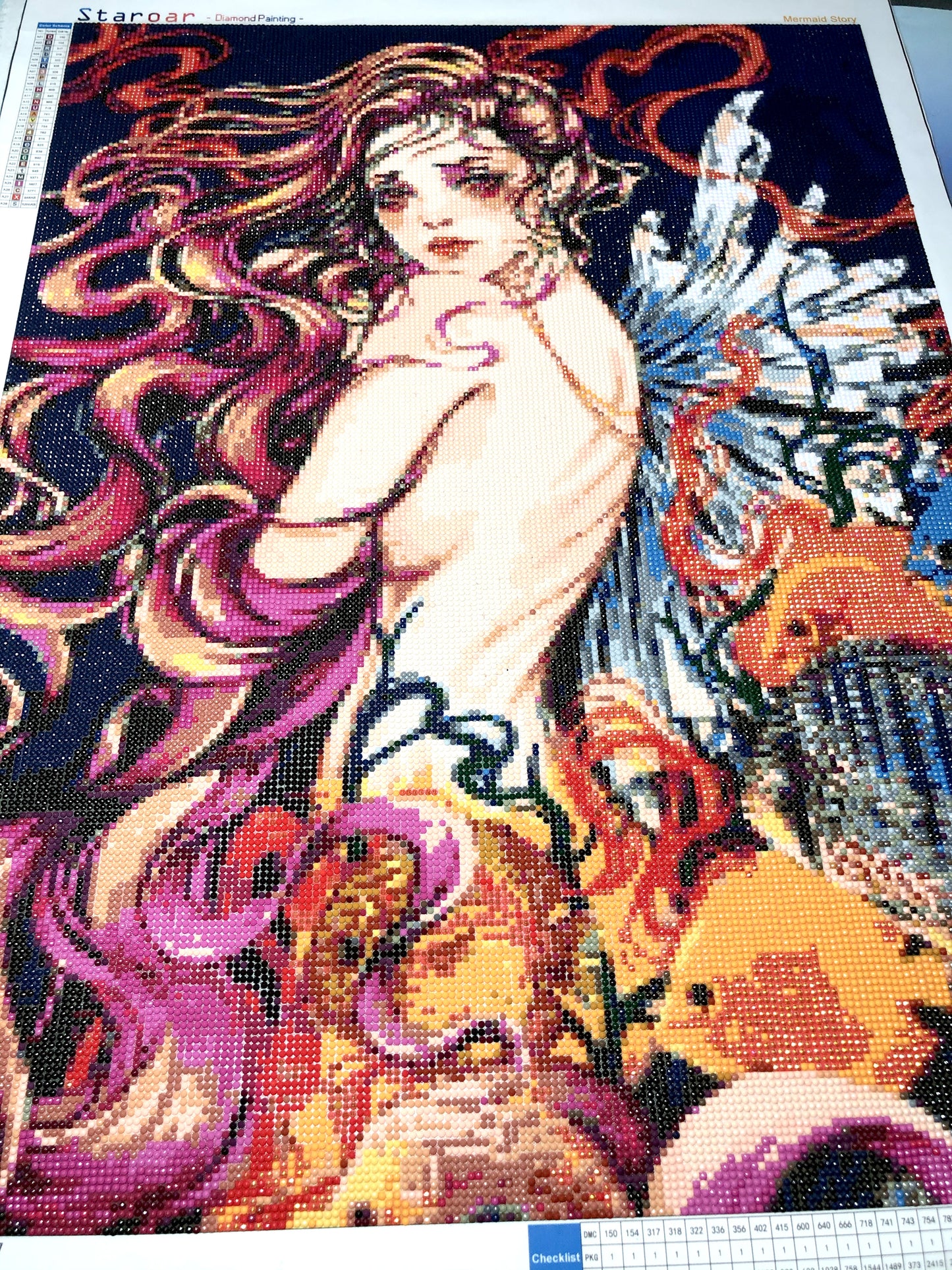 This is an exclusive licensed painting from painter Lan (the price is quite high for a small business though), it is also the first time we have tried such a large canvas. I spent a long time on designing the pattern and tried many sizes, one of which was a smaller size, and I used rhinestones on the hair part. I guess the effect will be great. I'm very into pattern design, I can simulate in my mind whether I can replace the regular drills with suitable rhinestones, making the picture three-dimensional and more interesting.
Thank you for reading through the story of Staroar, could you share with me your story with Staroar and your favourite kits from Staroar
Lucy