25 colors Full drill Crystal Rhinestone diamond painting from Staroar, canvas size 34 cm x 45 cm.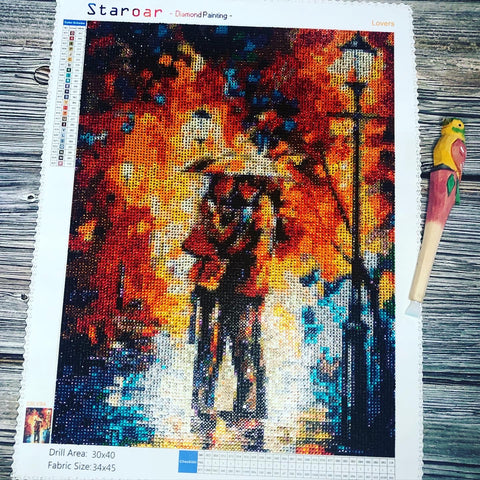 Canvas
Our improved cotton canvas is wrinkle resistant, softer, lighter, more durable and the symbols are clearer. 
The canvas is poured glue so there is no seam or bubble issues as there are with double sided tape.  
Package includes
1 premium high-quality canvas rolled and packaged carefully.
Colored resin diamonds (Different colors in labeled baggies) 
English printed instructions booklet with inventory sheet
A tool kit is included containing:
1 pair of tweezers (Tweezers adjust the diamond, avoid cracks)

1 Diamond drill pen (with 4 placer and 7 placer )

1 funnel-style tray (easy to pour with a Funnel shaped spout)

A wax pad used to pick up diamonds with the diamond pen

Quality plastic bags for diamond storage 

Release papers to replace the clean cover paper